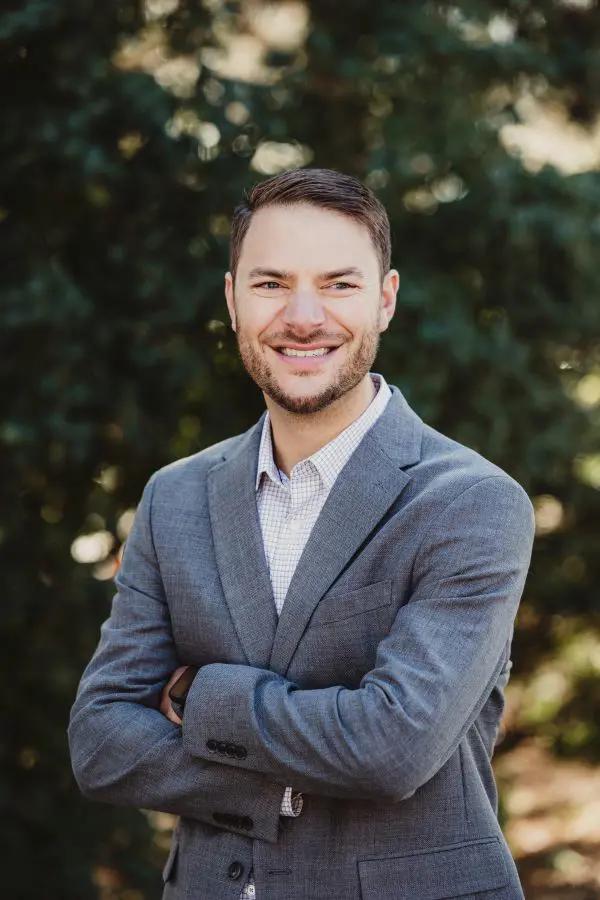 Brian P. Dimmer
Bio
I have been a criminal defense attorney since graduating from the Marquette University Law School in May of 2009. I began my practice in Appleton, where I took both private and public defender criminal cases and represented my clients from pre-charging to jury trial and post-conviction stages. I have successfully resolved cases through smart motion-filing practice, diligent investigation, plea negotiations, and, jury trial contests.
In 2012, I moved to Racine, Wisconsin to continue my criminal defense practice. After representing over a thousand clients, I continue to provide great results through strong motion practice, litigation, and persuasive arguments in the courtroom.
Additionally, I take pride in benefiting my criminal defense and traffic ticket clients beyond simply fighting in the courtroom. I work to provide them with an understanding of the process, a fair assessment of their options, and the ability to pursue their goals in resolving a case. Criminal defense cases threaten one's employment, ability to provide and care for family, and even personal property. I keep these things in mind when representing my clients and pursuing their goals.
My practice focuses on being a DUI Attorney, a Sexual Assault Attorney, a Theft Attorney, a Traffic Ticket Lawyer, a Drug Charge Attorney, and a Homicide Attorney. I have also handled hundreds of other criminal defense cases in between. 
Outside of my practice of law, I enjoy spending time at my cottage in the Northwoods, where I kayak, fish, hunt, and enjoy time with family and friends nearly year-round. I live between Milwaukee and Racine, where I enjoy running, playing tennis, taking in a new movie or concert, or enjoying a meal out with friends and family. I love collecting vinyl records and a good concert.  
I am proud of my firm, Racine Defense. If you or someone you know has potential criminal exposure, do not hesitate to call (262) 977-7720 text at (262) 649-1263 or email [email protected] for a free consultation. The sooner representation is secured the sooner your rights are protected.
Contact Information
Owner, Racine Defense
308 Sixth Street, Racine, WI 53403
262-977-7720(Phone) 262-649-1263 (Text)
Education
Marquette University Law School – 2009 (Cum Laude)
University of Wisconsin – Green Bay, B.A. in Social Change and Development – 2006 (Summa Cum Laude)
Employment
Racine Defense - Owner
Richards & Dimmer, S.C. - Partner (2018-2022)
Mark D. Richards S.C. – Associate Attorney (December 2012 – December 2017)
Petit & Dommershausen, S.C. – Associate Attorney (July 2009 – November 2012)
Professional Associations and Memberships
State Bar of Wisconsin - Board of Governors - District 15, Racine County (2019-2023)
State Bar of Wisconsin - Board of Governors - Governance Committee Chair (2022-2023)
State Bar of Wisconsin - Board of Governors - Governance Committee Vice-Chair (2021-2022)
State Bar of Wisconsin - Board of Governors - LOMAP (2019-2023)
State Bar of Wisconsin - Board of Governors - Criminal Law Section Liaison (2022-2023)
Racine County Bar Association, Board of Governors, IT Officer (2015-Present) 
Racine County Bar Association, Active Member (2012-Present)
State Bar of Wisconsin, Active Member (2009-Present)
Kiwanis International (2010 – 2013)
Fox Valley Young Lawyers Association (2009 – 2012)
National College for DUI Defense, Member (2014-2020)
Saint Catherine's High School, Mock Trial Coach (2017-Present)
Bar Admissions
Wisconsin State Bar
U.S. District Court Eastern District of Wisconsin
Supreme Court for the United States 
Publications
Presentations
2018 "Hidden Gems: Sentencing Alternatives in OWI Cases" - Presenter at Annual Drunk Driving Conference, November 11-13, Elkart Lake, Wisconsin. 
http://barrycohenlaw.com/wp-content/uploads/2018/07/2018_Seminar_Brochure.pdf
2014 "Coming to Court" - Lawyer Lunch and Law, Kenosha, September 23, 2014.